Hire Professional Garage Door Spring Repair Experts in Toronto For Your Residential And Commercial Garage Doors. We Provide Garage Door Spring Repair Service, Overhead Garage Door Spring Repair, And Garage Door Torsion Spring Replacement.
Hiring the wrong garage door repair company can lead to serious injury or even very expensive. The problem is that there are a lot of shady companies out there, and when you're in need of an Emergency Garage Door Repair Service it's hard to know who to trust. Locksmith and Doors Toronto Service have been fixing garage doors for many years, but we don't just fix them. We also educate our customers on how to avoid problems with their doors in the future. Schedule an appointment for an experienced professional in Toronto who will get your door back up and running quickly without causing any damage.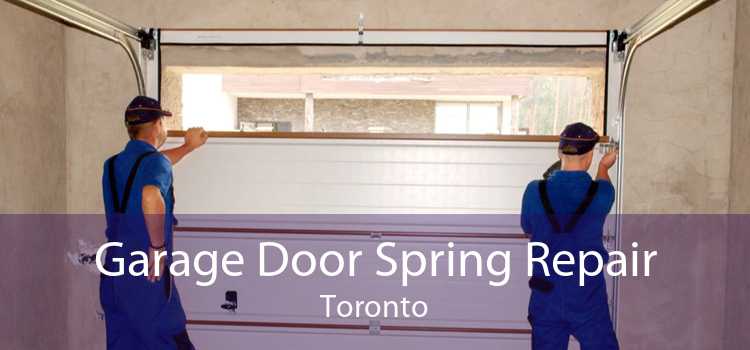 Fix Garage Door Spring in Toronto
The garage door spring is a critical element of the garage door. It keeps the doors in place and makes sure that they are working properly. But what would happen if your garage door spring breaks? You will have to face serious issues like, it might fall down or even get stuck on its way up or down. In such cases, you need to call for immediate help from Professional Garage Door Spring Repair as soon as possible. Locksmith and Doors Toronto Service offer quality services for all kinds of garage doors and their parts including springs, openers, etc., at affordable prices in Toronto. Our team comprises experts who can handle any kind of emergency situation without wasting much time so that you do not suffer further damages to your property. Give us a call at 647-372-2520 for more information about our services
Broken Garage Door Spring Repair in Toronto
When your garage door spring breaks then it is imperative for you to get it repaired as soon as possible. In the event that you are not able to fix, it by yourself, then you will need professional help from an expert in this field. There are many people who don't know how to deal with this problem on their own and end up calling professionals for assistance. This can become quite expensive if you do not have the right information about these services and the costs involved in them. The best way to find out about a Reliable Garage Door Repair Company offering such services is through word of mouth or recommendations from friends or family members who have had similar issues with their garage doors before. The reviews will give you an idea of what kind of experience they had with different companies offering these kinds of repairs.
Garage Door Torsion Spring Replacement in Toronto
Garage door torsion springs are a crucial part of your garage door. They help lift the weight and open and close the door. Over time, these springs can wear out or break causing major problems for your home. Locksmith and Doors Toronto Service offer professional service with affordable rates so that you won't have to worry about high costs when Fixing Your Broken Spring in Torontoarea. Our fully trained technicians will arrive within a few minutes of receiving an emergency call and finish the job quickly while doing their best not to disrupt your schedule any further than necessary. Our company also provides different repair services for your garage doors like Garage Door Cable Repair, Garage Door Panel Repair, or Garage Door T locks Repair.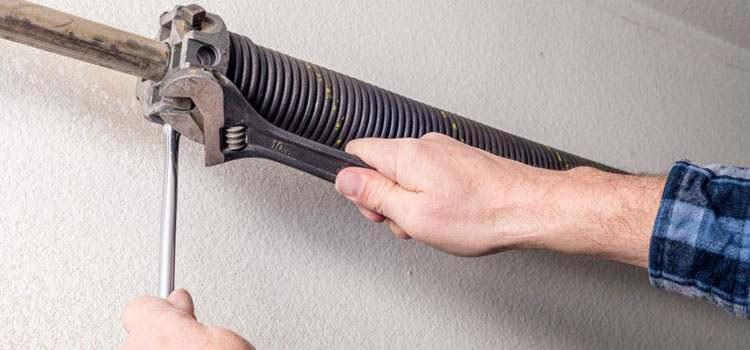 Garage Door Extension Spring Repair in Toronto
The door is heavy and the spring is weak. It takes two people to open it, one person to hold the door up while another pulls on the garage door opener. A broken spring can be dangerous, especially if you don't know how to fix it yourself. Garage doors are heavy and require a professional's touch for repair or replacement. We offer a Quality Garage Door Spring Repair service that will last longer than others in Toronto so your car won't get damaged by a faulty garage door anymore. Our technicians are well-trained professionals who ensure your safety with their workmanship and guarantee all our services with 100% satisfaction guaranteed.
Garage Door Opener Spring Repair in Toronto
Broken garage door springs can be quite a headache. They are very dangerous and pose risks to your safety, which is why it's important to get them fixed as soon as you notice they're broken. When the spring breaks on your garage door, it will no longer function properly and may even cause damage to other parts of the door. Locksmith and Doors Toronto Service has extensive experience with All Types Of Garage Doors Repair and we always do a thorough inspection before work begins so that we can provide an accurate quote upfront. We offer quality services at affordable prices so that our customers don't have to worry about paying too much for their repairs in Toronto. You'll never have any surprises when dealing with us.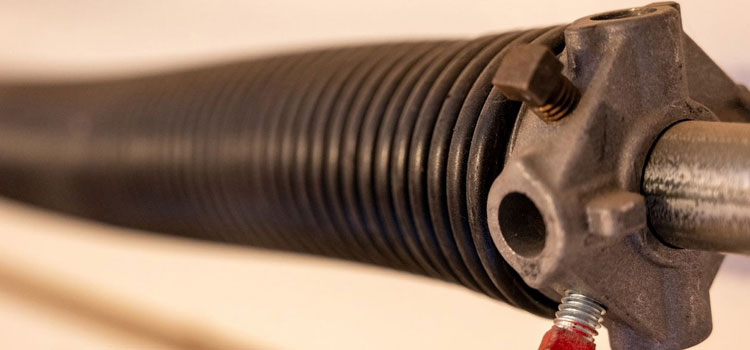 Overhead Garage Door Spring Repair in Toronto
Your garage door springs are the most important part of your garage door. A broken spring can leave you with a dangerous situation, and it's not something that you want to try to fix on your own. You might think that Replacing Your Torsion or Extension Springs is easy enough, but this isn't true at all. If you're not careful, you could seriously injure yourself or someone else in the process of trying to replace them yourself. When it comes time for overhead garage door spring repair in Toronto, don't try doing it yourself. Call Locksmith and Doors Toronto Service today for fast service from experienced technicians who will be able to quickly assess the issue and get everything back up working perfectly again as soon as possible.